Insurity Decisions
Insurity Decisions is a cloud-first, proven, end-to-end policy, billing, and claims system that supports all commercial lines, including ISO and other bureau lines, with analytics embedded throughout.
Book a Demo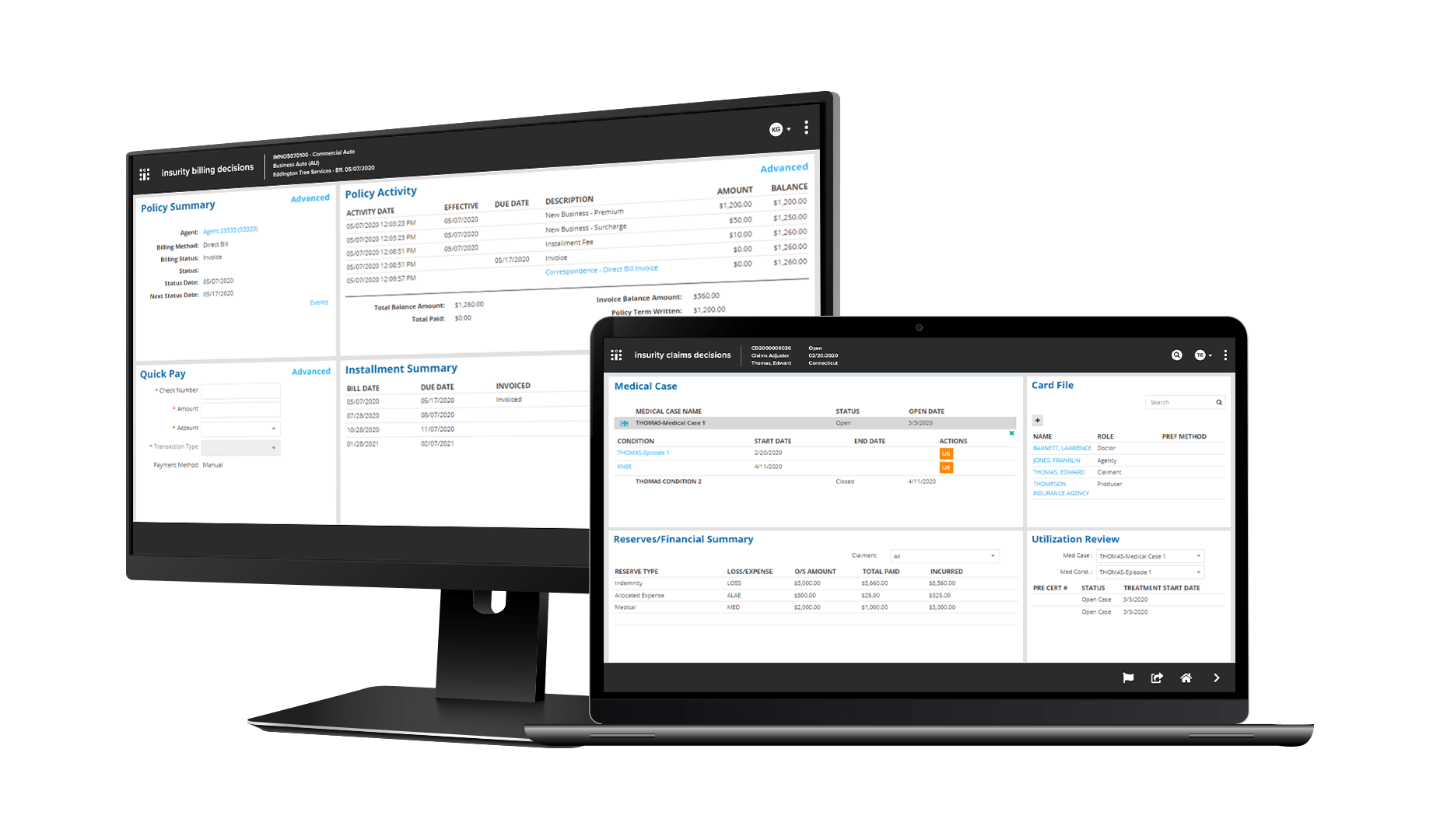 3,000+ Annual Bureau Changes
Leverage fully-compliant bureau lines out of the box, with support for changes from ISO, NCCI, AAIS, and independent state bureaus.

150+ Successful Implementations
Our proven platform supports many commercial, specialty, and proprietary LOBs, with over $20B in premiums running on Insurity solutions.

20+ Years' Cloud Experience
Unparalleled scalability, security, and reliability for users in 100+ countries with our experienced insurance cloud operations team.
What's in the Decisions Suite?
"We were extremely pleased with the results of Insurity's performance testing, which will translate to both internal efficiency improvements as well as quicker and more efficient experiences for our agency partners and policyholders."
Mike Nance, Director of IT Applications, Nationwide E&S